St. Philip's has become known for its popular spring and fall concert series. Best of all, the concerts are free! (Of course, goodwill offerings for the performers and St. Philip's are gratefully accepted.)
2019 Performances
Sun., Apr. 28, 3 p.m.
"The Stan Rogers Songbook," David Brahinsky and Friends
Folk musician David Brahinsky and friends will perform "The Stan Rogers Songbook."
Brahinsky is a singer, songwriter and guitarist who has been playing music in the folk tradition for more than three decades. A founder of the Roosevelt Arts Project, he has been lead singer for The Roosevelt String Band 25 years.
Canadian composer Stan Rogers was among the great singer-songwriters of 20th-century North America. He composed songs of love and songs expressive of compassion, sadness and anger at human injustice. His music celebrates the lives of working people: sailors, fishers, farmers and miners.
Sun., May 12, 3p.m.
Folk Musicians Simple Gifts
Sun., May 19, 3p.m.
Guitarist Peter Griggs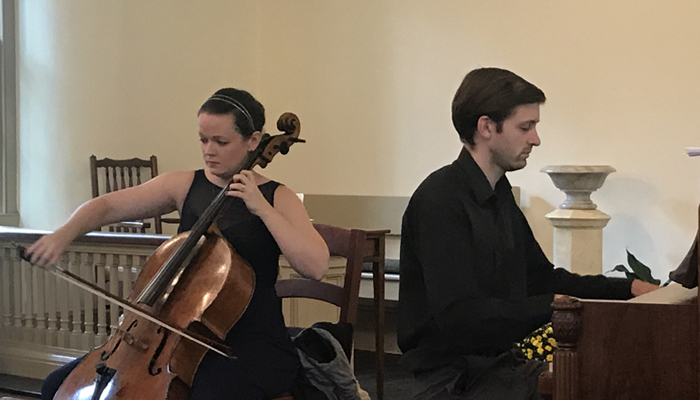 2018 Past Performances
• Mostly Motets Christmas Concert
• Cellist Noelle Casella Grand and Pianist Sebastian Grand
• Cabaret Vocalist Stearns Matthews
• Singer-Songwriter Cat London
• Vocalist Alexandra Porter
• Guitarist Gary Kessler
• Bucks County Women's Chorus
• The Songs of Leonard Cohen