St. Philip's has become known for its popular spring and fall concert series. Best of all, the concerts are free! (Of course, goodwill offerings for the performers and St. Philip's are gratefully accepted.)
2019 Fall Performances
Sun., Dec. 8, 3 p.m.
Free Christmas Concert: "Luminaria" by Voices in the Woods
Voices in the Woods is a brand-new, professional chamber choir based in Central New Jersey. The 24-member choral ensemble focuses on commissioning, performing and recording new music from under-represented composers, such as women, African-American, Native-American, Hispanic, Asian and LGBTQ+ composers. It pairs these commissions with standards of the choral repertoire spanning genres and time periods, with the aim of promoting equality and diversity.
2019 Past Performances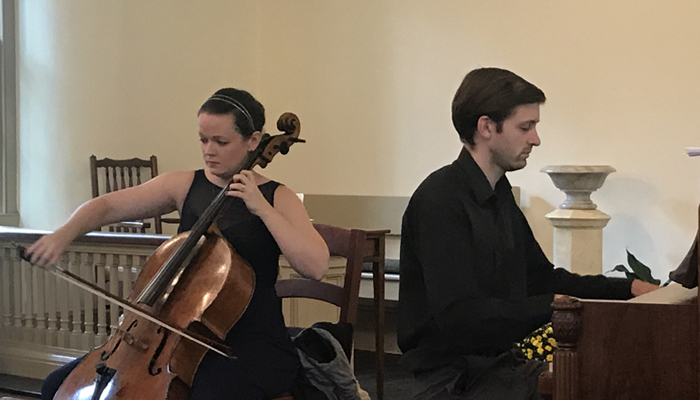 • Cellist Noelle Casella Grand and Pianist Sebastian Grand
• Cabaret for a Cause
• Pianist Roburt Gajdos and violinist Alexandre Djokic
• Shakuhachi flutist Glenn Shouyuu Swann
• Singer-songwriter Cat London
• Guitarist Peter Griggs
• Folk musicians Simple Gifts
• David Brahinsky and Friends
2018 Past Performances
• Mostly Motets Christmas Concert
• Cellist Noelle Casella Grand and Pianist Sebastian Grand
• Cabaret Vocalist Stearns Matthews
• Singer-Songwriter Cat London
• Vocalist Alexandra Porter
• Guitarist Gary Kessler
• Bucks County Women's Chorus
• The Songs of Leonard Cohen