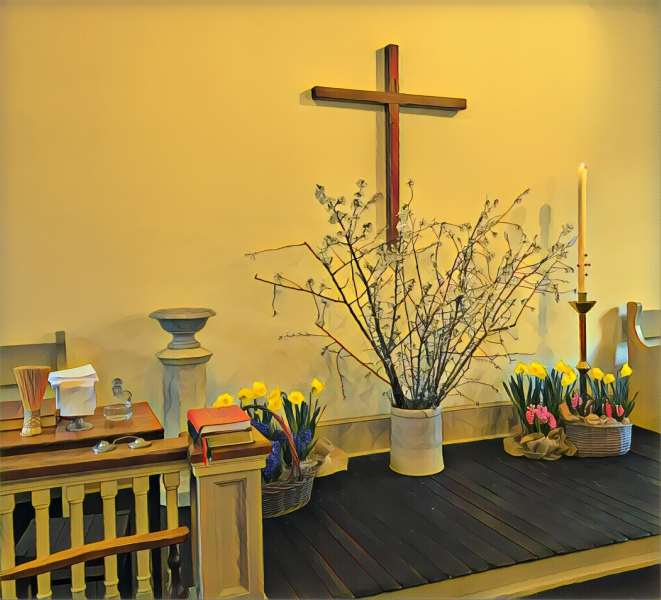 Are you a cradle Episcopalian? Raised Catholic, Jewish, Buddhist, or "none of the above"?
Do you have an unshakeable faith that sustains you in good times and bad? Or do you sometimes question the existence of a loving God in a world that seems so broken, as the Archbishop of Canterbury, head of the Anglican Communion (including the Episcopal Church), recently said?
Are you gay, straight or transgender? Republican, Democrat or Independent?
You'll find yourself in good company at St. Philip's.
All are welcome. No ifs, ands or buts.
At St. Philip's, there are no special rites you need to perform – or to have performed in the past. You don't need to know the liturgy or the prayers; they are printed in our handouts. And, just as Jesus welcomed all to his table, all are welcome to receive Communion at our Sunday and Wednesday Eucharists. Or just as welcome to sit it out.
What binds us as a faith community is that we are seekers: people searching for a deeper and more meaningful relationship with God, each other and the world around us. We won't be the right church for everyone. But we just might be the one for you. Join us: For a morning, a month or a lifetime.
Learn more about worship at St. Philip's. Contact our rector, The Reverend Michael R. Ruk.
Everyday Resources
Because faith isn't limited to one day a week, here are some resources you can turn to 24/7. Many come from the Episcopal tradition; others, from the wisdom of other traditions. We hope that they challenge, inform and inspire you as much as they have us.
Bookshelf
Members of St. Philip's have found the books listed here valuable to their spiritual lives. Have a book you'd like to recommend? Talk to us.
Christianity for the Rest of Us: How the Neighborhood Church Is Transforming the Faith
Diana Butler Bass
The Heart of Christianity: Rediscovering the Life of Faith
Marcus J. Borg
Take This Bread: A Radical Conversion
Sara Miles
Why Did Jesus, Moses, the Buddha, and Mohammed Cross the Road?
Brian D. McLaren
Michael Ruk has suggested these devotional works. Contact him if you'd like more information.
Common Prayer–A Liturgy for Ordinary Radicals
Lauds and Vespers-Camaldolese Monks
A New Zealand Prayer Book
Common Worship-Services and Prayers for the Church of England

The Glenstal Book of Daily Prayer
Universal Wisdom by Bede Griffith
Helpful links
Interested in learning more about the Episcopal church? These links may help.
Laudato si – The encyclical from Pope Francis issued in June 2015
Learn more about St. Philip's as a faith community.