St. Philip's is inaugurating the first annual St. Philip's Care of Creation Fest on Saturday, October 5, from noon till 4 p.m.
The event is intended to celebrate nature and educate local individuals and families in ways they can reduce, reuse and recycle to become better stewards of the environment.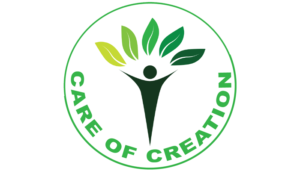 St. Philip's Care of Creation Fest will feature a broad range of family-friendly activities.
A gardening table will sell bulbs such as crocuses for fall planting and offer information about pollinator gardens and deer-resistant plants. A "reducing plastic waste" table will provide suggestions for alternatives to single-use plastics.
Father Michael will bless animals on the hour during the event. Past animal blessings at St. Philip's have included dogs, cats, horses, goats, chickens and other animals.
Children's activities will include birdhouse painting and other hands-on projects.
Participants can join an environmentally focused book club and purchase the club's next selection, "Noah's Garden" by Sara Stein, at a discounted price.
The event will include a bake sale of homemade desserts and other baked goods, including freshly made dog treats. It will also feature a "white elephant sale" of preowned home furnishings, collectibles and other items for reuse.
A variety of local environment- and animal-focused charitable and for-profit organizations are expected to participate. Planned exhibitors include Animal Alliance, Bowman's Hill Wildflower Preserve, Bucks County SPCA, Delaware Riverkeeper Network, Lulu's Rescue and Penn Environment. The organizations will raise awareness of environmental issues, solicit volunteers and educate community members on ways they can reduce their environmental impact.
St. Philip's Care of Creation Fest will take place at St. Philip's Church and the adjacent Magill's Hill Park. There is no charge to attend the event, and parking is free. Accessible portable toilet facilities will be available. The event will be held rain or shine.