Central Bucks Volunteer Opportunity Listing (CB-VOL) is a clearinghouse of volunteer opportunities with nearly 70 nonprofits in Central Bucks County. CB-VOL is an endeavor by St. Philip's Episcopal Church New Hope to foster community involvement. To list a volunteer opportunity, email cbvol.contact@gmail.com.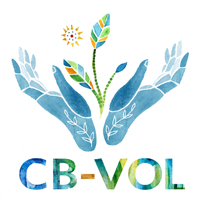 The organizations and events listed in CB-VOL are suggestions for further exploration only and do not imply endorsement by St. Philip's. The information presented here is provided without warranty of any kind.
Volunteer Opportunities by Event
Volunteer Opportunities by Category
Volunteer Opportunities by Nonprofit
CB-VOL is on Facebook.
Recent and Upcoming Opportunities
Posted May 20
Discover Doylestown – Doylestown Cleanup Day
Date: Sun., Jun. 9
Description: Discover Doylestown needs volunteers to assist with Doylestown Cleanup Day. Sign up online. Discover Doylestown is a nonprofit that promotes the county seat through outreach and events such as the Doylestown Arts Festival, Doylestown 5k Race, holiday celebration and more.
Contact: 215-340-9988, info@discoverdoylestown.org
Posted May 17
Bucks for Kids – Board of Directors Volunteer
Date: Ongoing
Description: Bucks for Kids is currently seeking community members to join its board of directors. Bucks for Kids provides individual funding for Bucks County children living in foster care. The organization does not work directly with the children it benefits, but rather funds activities such as tutoring, music lessons and summer camp that foster families can't otherwise afford. The organization also supports high-school graduates who age out of foster care. It seeks volunteers to organize school and corporate fund drives and help with other activities.
Contact: 215-340-5039, nancylarkintaylor1@gmail.com
Posted May 16
Ann Silverman Community Health Clinic
Date: Ongoing
Description: The Ann Silverman Community Health Clinic provides free medical care, dental care and social services to low-income uninsured and underinsured Central Bucks residents. The organization has opportunities for receptionists, office staff, English-Spanish interpreters, and licensed doctors, nurses, dentists, dental hygienists and social workers.
Contact: 215-345-2260, freeclinic@dh.org
Posted May 15
Girls Empowered – Scholarship Sponsors
Date: Ongoing
Description: Girls Empowered seeks sponsors of scholarships to girls in financial need who want to attend the organization's summer programs. Girls Empowered provides young women with knowledge, skills, confidence and resources to make positive choices and control their future. Programs include Camp Girl Power and the Girls Leadership Program.
Contact: 267-225-6684 dawn@girlsempowered.org
Posted May 14
Bucks County Housing Group
Date: Ongoing
Description: On any given night, more than 500 people in our community live without a home. Bucks County Housing Group is a private, nonprofit social-service organization that provides a range of housing and related social services to homeless and low-income families. The organization has many volunteer opportunities.
Contact: 215-750-4344, info@bchg.org
Posted May 13
Community Peacemeal
Date: 1st Sun. of every month, 3 – 5 p.m.
Description: The Episcopal Partnership in Community (EPIC) hosts Community Peacemeal the first Sunday of every month at Trinity Buckingham. All are welcome to enjoy a free meal and opportunity for socializing. Volunteers are needed to help with decorating, food preparation and cleanup, and interacting with guests who have HIV/AIDS, are experiencing homelessness, or are otherwise in need of support. EPIC is a consortium of Trinity Buckingham, Trinity Solebury, St. Philip's New Hope and five other Central Bucks churches.
Contact: 215-862-5782, info@stphilipsnewhope.org
Posted May 10
Community Kitchen
Date: Tuesdays 6 – 9 p.m. and Wednesdays 9 a.m. – 2:30 p.m.
Description: Each week, the Centenary United Methodist Church in Lambertville offers a free meal available to all. Volunteers are needed for food prep, kitchen help, food serving and more.
Contact: 609-397-1214, cumclambertville@gmail.com
Posted May 9
BCOC Adopt a Family
Date: Ongoing
Description: Bucks County Opportunity Council (BCOC) offers the opportunity for individuals or organizations to directly support a family in need. BCOC matches donors with a local family working to achieve economic self-sufficiency. A BCOC coach works with the family to identify short-term needs and long-term strategies to leave poverty. Donors help fill the family's wish list during the year. The time commitment is one year, and recommended monthly levels of support range from $50 to $115.
Contact: 215-345-8175 x209, ealbillar@bcoc.org
Posted May 8
YMCA of Bucks County
Date: Ongoing
Description: YMCA of Bucks County in Doylestown seeks program and event volunteers. Program volunteers help during eight-week sessions with activities such as soccer classes or reading to preschool students. Event volunteers help with concessions, parking, crafts and more during annual events.
Contact: 215-348-8131 x1153, lganzer@ymcabucks.org
Posted May 7
Pearl S. Buck Int'l
Date: Ongoing
Description: Pearl S. Buck Int'l focuses on adoption advocacy, health and education advocacy, and development of cross-cultural appreciation. The organization needs volunteer tour guides, gardeners, giftshop attendants and office staff.
Contact: 215-249-0100 x126, gseklecki@pearlsbuck.org
Posted May 6
Discover Doylestown – Doylestown 5k
Date: Fri. and Sat., May 24 and 25
Description: Discover Doylestown needs volunteers to assist with the Doylestown 5k. Sign up online. The 5k involve more than 700 runners and walkers, live music, local food, raffle prizes and an awards ceremony. Discover Doylestown is a nonprofit that promotes the county seat through outreach and events such as the Doylestown Arts Festival, holiday celebration, community cleanup days and more.
Contact: 215-340-9988, info@discoverdoylestown.org
Posted May 3
Valley Youth House Bucks County
Date: Ongoing
Description: With locations throughout southeastern Pennsylvania, Valley Youth House provides housing, counseling, skills training, and other services to homeless and abused youth. The organization has a broad range of volunteer opportunities in mentoring, tutoring, skills training, apartment search and setup, child care, and more. Its Bucks County shelter in Warminster needs help with donation sorting, cleaning, decorating, painting, renovation, and more.
Contact: 610-820-0166 x1318, econners@valleyyouthhouse.org
Posted May 2
Good Stuff Thrift
Date: Ongoing
Description: Good Stuff Thrift operates stores in Doylestown, Buckingham, Fairless Hills and Hamilton, N.J. Proceeds of sales support local charities focused on family planning, foster care, adoption services, homelessness, emergency shelters, scholarship programs and more. The organization has volunteer opportunities for both individuals and groups for a few hours, one day or multiple days per week to organize, test and repair merchandise, as well as other activities.
Contact: 267-454-7951, edh@goodstuffthrift.org
Posted May 1
Riverside Symphonia
Date: Ongoing
Description: Riverside Symphonia is a professional orchestra that serves the areas of Bucks, Hunterdon, Mercer and Somerset Counties. Volunteer activities include ushering, educational outreach, senior outreach, assistance with mailings, help with special events and more.
Contact: 609-397-7300, info@riversidesymphonia.org
Posted Apr. 30
Central Bucks Senior Activity Center
Date: Ongoing
Description: Central Bucks Senior Activity Center seeks volunteers for its Meals on Wheels program.
Contact: 215-348-0565, cbsenior@comcast.net
Posted Apr. 29
BCOC – Free Food for Seniors
Date: Ongoing
Description: Bucks County Opportunity Council (BCOC) seeks help from the community to connect with seniors who need food assistance. BCOC offers monthly food boxes to qualified seniors. Visit its website to download a flyer to print and share with local seniors in need.
Contact: 215-345-8175, ealbillar@bcoc.org
Posted Apr. 26
The Conservatory
Date: Ongoing
Description: Located in Doylestown, the nonprofit Conservatory offers arts education and performance programs in music, art and therapy. The organization provides individual lessons and group classes, workshops, concerts, and music therapy for people with developmental, physical, communication, visual and hearing impairments or disabilities. It seeks volunteers for event production, administrative assistance and other activities.
Contact: 215-340-7979, rgallagher@myconservatory.org
Posted Apr. 25
Pine Run Retirement Community
Date: Ongoing
Description: The Pine Run retirement community, nursing home, long-term care and rehab seek volunteers for a broad range of activities that support the organization's senior residents.
Contact: 215-489-5848
Posted Apr. 24
Vita Education Services
Date: Ongoing
Description: Vita Education Services provides services in basic literacy, English as a second language and life decisions to adults, youths and families in Bucks County. These free educational programs are taught by trained volunteers in individual or small-group settings.
Contact: 214-345-8322, lwolfson@vitaeducation.org
Posted Apr. 23
Lambertville-New Hope Ambulance and Rescue Squad
Date: Ongoing
Description: Lambertville-New Hope Ambulance and Rescue Squad responds to 1,800 emergency medical and rescue calls every year. The organization seeks volunteers of all ages, genders and backgrounds to receive training and join its emergency medical services squad, K-9 search and rescue squad, marine rescue squad, and youth squad.
Contact: 609-397-0945
Posted Apr. 22
Hope of the Harvest
Date: Ongoing
Description: Sponsored by Bucks County Opportunity Council, United Way of Bucks County and other organizations, Hope of the Harvest grows vegetables and fruits on the grounds of Delaware Valley University. Volunteers are needed to harvest produce on scheduled dates.
Contact: 215-345-8175 x209, ealbillar@bcoc.org
Posted Apr. 19
Positively Aging Bucks County
Date: Ongoing
Description: The Positively Aging program matches hundreds of adult volunteers with opportunities in Bucks County based on their interests and skills. Current volunteer areas include nutrition services, insurance counseling, inter-generational programs, advocacy and more.
Contact: 267-880-5725, llhorvath@co.bucks.pa.us
Posted Apr. 18
Kids With Food Allergies
Date: Ongoing
Description: Based in Doylestown, Kids With Food Allergies is a 20,000-member organization for families raising children with life-threatening food allergies. The organization provides online support forums, newsletters, recipes and educational resources. It needs volunteers to help with mailings, events, online communities, grant writing, clerical work and more.
Contact: 215-230-5394, mcassalia@kidswithfoodallergies.org
Posted Apr. 17
Bucks County Children and Youth Social Services Agency
Date: Ongoing
Description: Operated by Bucks County, this agency provides child protection services and seeks volunteer mentors, parent educators and tutors, as well as foster parents. Mentors work one-on-one with youth on recreational activities and life skills. Parent educators support socially isolated parents. Tutors work with clients of all ages toward a specific educational goal. Volunteers must attend 12 hours of training and three monthly volunteer meetings, and commit to volunteering two to three hours a week for at least six months.
Contact: 215-348-6997, rwatkinshall@co.bucks.pa.us
Posted Apr. 16
Big Brothers Big Sisters of Bucks County
Date: Ongoing
Description: BBBS provides mentoring and leadership development to Bucks County youth. The organization matches adult volunteers with children age 4 to 17 for one-to-one mentoring. It also matches corporate mentors with students, high-school students with younger kids, and volunteers with children who have a family member in prison.
Contact: 215-343-8260 x100, bigbros@bbbsbc.org
Posted Apr. 15
New Hope Arts Center
Date: Ongoing
Description: New Hope Arts Center furthers the heritage of New Hope as a locus of art and artists. The organization seeks volunteers to catalog artwork, input data, help with special events, participate on committees and more.
Contact: 215-862-9606, info@newhopearts.org
Posted Apr. 12
Mercer Museum and Library & Fonthill Castle
Date: Ongoing
Description: The Mercer Museum and Library & Fonthill Castle, operated by the Bucks County Historical Society, are local treasures that rely on volunteer support for both special programs and ongoing operations.
Contact: 215-345-0210, info@mercermuseum.org
Posted Apr. 11
The Peace Center
Date: Ongoing
Description: The Peace Center is focused on reducing conflict and violence in homes, schools and communities through a multicultural, community-based approach. The organization seeks members and volunteers to help with committees, events, fundraising, flyers, website, mailings, office work and more.
Contact: 215-750-7220, bsimmons@thepeacecenter.org
Posted Apr. 10
Roxy Therapy Dogs
Date: Ongoing
Description: Roxy Therapy Dogs promotes literacy in schools and comforts pediatric patients, cognitively and physically challenged children, and teens experiencing anxiety and grief. The organization seeks volunteers (and dogs) to support community events, mentor students, evaluate therapy dogs, help with fundraising and public relations, and more.
Contact: 609-558-8721, catherine@roxytherapydogs.org
Posted Apr. 9
Fonthill Woodlands Earth Day
Date: Sat., Apr. 27, 9 a.m. – 12 noon
Description: Commemorate Earth Day by volunteering at Fonthill Castle for a morning of cleanup in Fonthill Woodlands. Activities will include planting, raking, weeding, pruning and vine removal. Bring gloves and gardening tools. Register in advance.
Contact: 215-345-0210
Posted Apr. 8
Discover Doylestown – 2019 Flower-Basket Prep
Date: Tues., Apr. 9, and Thurs., Apr. 11
Description: Discover Doylestown needs volunteers to assist with the preparation and planting of flowering baskets throughout the borough. Sign up online. Discover Doylestown is a nonprofit that promotes the county seat through outreach and events such as the Doylestown Arts Festival, Doylestown 5k Race, holiday celebration, community cleanup days and more.
Contact: 215-340-9988, info@discoverdoylestown.org
Posted Apr. 5
Family Service Association of Bucks County
Date: Starting Jun. 6
Description:
Family Service Association of Bucks County is currently accepting applications for volunteer training for its CONTACT Helpline. Training begins Jun. 6. Family Service offers programs to increase opportunities for adults, protect seniors, reduce substance abuse, improve the lives of people with mental illness, prepare children for the future, and enhance quality of life for people living with HIV. It also operates the Bucks County Emergency Homeless Shelter
Contact: 215-757-6916 x202, volunteer@fsabc.org
Posted Apr. 4
Discover Doylestown – Easter Bunny Helpers
Date: Sun., Apr. 14, 10:30 a.m. – 1:45 p.m.
Description: Discover Doylestown needs volunteers to assist with the Easter Bunny's visit to Doylestown Sun., Apr. 14. Help with trail marking, crowd management, face painting, and more. Sign up online. Discover Doylestown is a nonprofit that promotes the county seat through outreach and events such as the Doylestown Arts Festival, Doylestown 5k Race, holiday celebration, community cleanup days and more.
Contact: 215-340-9988, info@discoverdoylestown.org
Posted Apr. 3
BARC Developmental Services
Date: Ongoing
Description: BARC Developmental Services serves and advocates for people with intellectual disabilities and autism. The organization has volunteer opportunities to work in advocacy, act as teacher aids, help with its holiday-card program, and spend time with individuals with developmental disabilities.
Contact: 215-794-0800, kathyr@barcprograms.net
Posted Apr. 2
Bucks County Playhouse
Date: Ongoing
Description: Since 1939, the Bucks County Playhouse has provided the finest in theatrical entertainment for Bucks County and surrounding communities. Volunteer opportunities include ushering and administrative tasks such as filing and assistance with mailings.
Contact: 215-862-2121, volunteer@bcptheater.org
Posted Apr. 1
The Free Library of New Hope and Solebury
Date: Ongoing
Description: The Free Library of New Hope and Solebury is a treasured local resource for booklovers of all ages. The library needs volunteers who can commit an hour or two of time once a week over the course of several months to help with shelving and other tasks.
Contact: 215-862-2330, nhspubliclibrary@gmail.com
Posted Mar. 29
New Hope-Solebury Cares
Date: Ongoing
Description: NHS Cares is a group of parents, youths, teachers, administrators, clergy, law enforcement and community members dedicated to reducing the use and abuse of alcohol and other drugs among local young people. The organization seeks volunteers to join committees, support events, host workshops, help with marketing and communications, and more.
Contact: 215-693-4202, info@nhscares.org
Posted Mar. 28
Bucks County Women's Advocacy Coalition
Date: Ongoing
Description: The Bucks County Women's Advocacy Coalition is a nonpartisan, principles-based coalition of Bucks County individuals and nonprofits that serve women and girls. Join the Coalition to stand with more than 200 individual and 40 organizational partners to educate and advocate together on behalf of women to achieve gender equity and economic security for all.
Contact: 267-753-9461 coalition@bcwac.org
Posted Mar. 27
A Woman's Place
Date: Ongoing
Description: A Woman's Place provides free services to women and men who are victims of domestic violence, through a 24-hour hotline, an emergency shelter, legal assistance and community education. The organization offers several volunteer programs, for adults, teens, students and groups.
Contact: 215-343-9241 ext. 124, lirwin@awomansplace.org
Posted Mar. 26
American Cancer Society – Relay for Life Events
Description: Relay for Life is a community-based fundraising event of the American Cancer Society. Among the 5,000 events that take place every are three local events:
Fri., Apr. 5, Delaware Valley University, gallagherea0949@delval.edu
Fri., May 3, Roger K. Everitt Fairgrounds, Lambertville, tracey.depano@cancer.org
Sat., May 18, Tohickon Middle School, alyssa.spiotta@cancer.org
The organization needs volunteers to recruit teams and sponsors, plan and promote the event, help with day-of logistics, and more.
Contact: 800-227-2345
Posted Mar. 25
Vita Education Services – ESL Training
Date: Starting Apr. 2, 6 p.m.
Description: Vita Education Services will offer training in English as a second language for adult learners on four Tuesdays at 6 p.m. starting Apr. 2. The organization provides services in basic literacy, ESL and life decisions to adults, youths and families in Bucks County. These free educational programs are taught by trained volunteers in individual or small-group settings.
Contact: 214-345-8322, lwolfson@vitaeducation.org
Posted Mar. 22
Girls Empowered
Date: Ongoing
Description: Girls Empowered provides young women with knowledge, skills, confidence and resources to make positive choices and control their future. Programs include Camp Girl Power and the Girls Leadership Program. The organization needs volunteers to run tables at one-day events, share knowledge and talents as guest speakers, serve as board members, become involved as college interns, and more.
Contact: 267-225-6684 dawn@girlsempowered.org
Posted Mar. 21
Rolling Harvest Food Rescue
Date: Ongoing
Description: Rolling Harvest provides donated fresh food to area hunger-relief organizations that serve the local food-insecure population. The organization offers volunteer opportunities for produce harvesting, food delivery, educational outreach and more.
Contact: jmcknight@rollingharvest.org
Posted Mar. 20
Bucks County Foodshed Alliance
Date: Ongoing
Description: Bucks County Foodshed Alliance is a nonprofit dedicated to building a resilient local food system through education and collaboration. It oversees the Doylestown Farmers Market, the Wrightstown Farmers Market, and Buy Fresh Buy Local Bucks County, a consumer-education program. It also promotes food-related collaboration among stakeholders in farming, retail, food prep, education, government, healthcare and business. The organization seeks volunteers for its board of directors, committees, events, grant writing, marketing and graphic design, and volunteer management.
Contact: 215-621-8967, info@bucksfoodshed.org
Posted Mar. 19
Discover Doylestown – 2019 Flower-Basket Prep
Date: Tues., Apr. 9, and Thurs., Apr. 11
Description: Discover Doylestown needs volunteers to assist with the preparation and planting of flowering baskets throughout the borough. Sign up online. Discover Doylestown is a nonprofit that promotes the county seat through outreach and events such as the Doylestown Arts Festival, Doylestown 5k Race, holiday celebration, community cleanup days and more.
Contact: 215-340-9988, info@discoverdoylestown.org
Posted Mar. 18
Council of Southeast Pennsylvania
Date: Ongoing
Description: The Council of Southeast Pennsylvania is a private, nonprofit organization focused on reducing the impact of drug use and addiction through education, prevention, advocacy and intervention. It operates in the counties of Bucks, Montgomery, Chester, Delaware and Philadelphia. The organization offers numerous local volunteer opportunities.
Contact: 215-345-6644, cmikalauskas@councilsepa.org
Posted Mar. 15
Peace Valley Nature Center
Date: Ongoing
Description: Located at Lake Galena in New Britain Township, Peace Valley Nature Center strives to provide the community with a greater understanding of our natural environment. The organization needs naturalists, trail keepers, gardeners, library assistants, store help, mailing support and more.
Contact: 215-345-7860 x106, jmconway-ianacone@buckscounty.org
Posted Mar. 14
Heritage Conservancy
Date: Ongoing
Description: The Heritage Conservancy, based in Doylestown, preserves open spaces in Bucks and Montgomery counties. The Conservancy needs volunteers for environmental stewardship, trash cleanup, bird surveys, tours and Christmas decorating at Aldie Mansion, and more.
Contact: 215-345-7020 x104, sfredebaugh@heritageconservancy.org
Posted Mar. 13
Friends of the Delaware Canal
Date: Ongoing
Description: Friends of the Delaware Canal is an independent nonprofit that works to preserve and restore the Delaware Canal, towpath and surroundings. The organization needs volunteers for canal clean-up day in the spring as well as Date: Ongoing canal tenders, canal action team members and committee members.
Contact: 215-862-2021, friends@fodc.org
Posted Mar. 12
Bowman's Hill Wildflower Preserve
Date: Ongoing
Description: Bowman's Hill Wildflower Preserve is a nonprofit organization that showcases the diversity of plants native to the Delaware Valley. The organization needs a broad range of volunteers, from receptionists to administrators, from groundskeepers to special-events coordinators.
Contact: 215-862-2924, moriarty@bhwp.org
Posted Mar. 11
ARTZ in the Making at Pine Run Retirement Community
Date: Ongoing
Description: Pine Run Retirement Community participates in ARTZ Philadelphia's ARTZ in the Making program. During these hands-on events, volunteer facilitators help residents living with dementia experience self-expression through art. The organization also offers other volunteer opportunities throughout the Delaware Valley.
Contact: 610-721-1606, info@artzphilly.org
Posted Mar. 8
Central Bucks Emergency Medical Services
Date: Ongoing
Description: Central Bucks EMS is a volunteer ambulance company serving 160,000 residents across 120 square miles in Central and Lower Bucks County. With locations in Doylestown, Jamison, Warminster, Wycombe and New Hope, it responds to 9,000 emergency calls a year and provides services to local events. The organization seeks volunteer staff.
Contact: 215-348-8380, hathaway@cbems.org
Posted Mar. 7
Fresh Connect Bucks County
Date: Ongoing
Description: Fresh Connect Bucks County offers fresh produce to 57,000 Bucks County residents experiencing chronic hunger. Operating free farmer's markets one day a week in Bristol, Ottsville and Warminster, Fresh Connect is a collaboration of Bucks County Opportunity Council, Philabundance, Rolling Harvest, St. Mary Medical Center and United Way of Bucks County. The organization needs volunteers for setup, produce distribution and other tasks.
Contact: ealbillar@bcoc.org
Posted Mar. 6
FACT Bucks County
Date: Ongoing
Description: Fighting AIDS Continuously Together (FACT) provides financial assistance of last resort to individuals living with HIV/AIDS in Bucks, Hunterdon and Mercer Counties. The nonprofit needs help with annual events, committees and more.
Contact: 215-862-3325, info@factbuckscounty.org
Posted Mar. 5
Network of Victim Assistance (NOVA)
Date: Ongoing
Description: NOVA supports and counsels victims of sexual assault and other serious crimes in Bucks County. It also runs the Bucks County Coalition Against Trafficking. The organization needs volunteers for its victim hotline, its thrift shop, committees, clerical tasks, communications, gardening, facilities maintenance and more.
Contact: 215-343-6543, kathy@novabucks.org
Posted Mar. 4
Special Olympics Bucks County
Date: Ongoing
Description: Special Olympics Bucks County provides year-round sports training and competition for children and adults with intellectual disabilities. The organization needs volunteer coaches, officials, chaperones and drivers, help with event management and committees, and more.
Contact: 267-202-6659, kathy.r.adkins@gmail.com
Posted Mar. 1
Central Bucks Meals on Wheels
Date: Ongoing
Description: Meals on Wheels delivers meals to senior, disabled and convalescent community members. The organization needs volunteer pantry aids and drivers who can commit to helping anywhere from one day a week to one day a month.
Contact: 215-345-6065, info@cbmealsonwheels.org